Sellers Can Be Really Fun or a Bad Dream
Sellers Can Be Really Fun or a Bad Dream
I have had my fair share of really great sellers and have been blessed to call so many of them friends.  When a seller has the right mindset they can get their home sold quickly and quite possibly get every dime they expect their property is worth.  The thing is, most sellers for whatever reason feel like their home is worth so much more money than the market supports.  I believe it does take a strong Realtor to help the average person understand markets and how they work.
A buyer always thinks a home is overpriced and a seller always thinks that they are giving it away.  There is a nice balance in there where the asking price is higher than the seller expects but he/she is negotiable in contractual terms.  As an agent, we have to start to be a little more selective when we start to look at potential customers looking to sell.  I ran across this agent's website that offers a 'Discovery Form' and at first, I scoffed at the nerve of someone actually interviewing a seller instead of the other way around but then I actually found it ingenious that the right questions are asked right off the bat to see if the person who is inquiring about their services is serious about getting the property sold or if they are just listing to 'see what they can get'.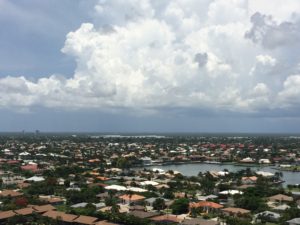 If the second is the case, it almost always is an expensive lesson for the real estate agent who has taken their listing and is battling the general public to get a price that the selling party expects to net.  In short, if you are interviewing for the spot of selling agent on a home or condo that will never sell because of price or issues you could be in for large expenses and headaches.  Choose carefully when you are getting into an agreement.  Unless it is for a year and you have the idea that the difference between what is and what is 'probably not' I would pass.
Until next time……